THE GOAT or, WHO IS SYLVIA? (Notes toward a definition of tragedy) by Edward Albee
L.I.P. Service
May 26th through June 11th (Thursday, Friday, & Saturday performances @ 8PM)
Performed at the Rudy Seppy Studio, 2333 W. Rochelle Rd. Irving, TX 75062. Tickets are $15 and are available at www.lipserviceproductions.info or call 817-689-6461.
Directed by Shawn Gann
CAST
Martin – Van Quattro
Stevie – *Morgana Shaw
Billy – Garrett Hayes
Ross – Jason Leyva
"Martin, did you ever think you'd come back from your splendid life, walk into your living room and find you had no life left?"
Martin—a hugely successful architect who has just turned fifty—leads an ostensibly ideal life with his loving wife and gay teenage son. But when he confides to his best friend that he is also in love with a goat (named Sylvia), he sets in motion events that will destroy his family and leave his life in tatters.
"There are falls a person takes, gets up, and brushes off; then, there are falls from such heights where even the bottom seems impossibly far."
–Shawn Gann
*Denotes member of Actors' Equity Association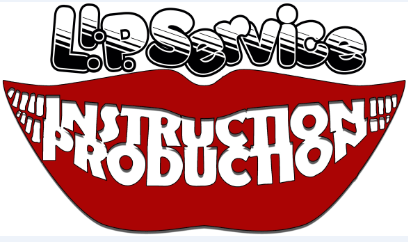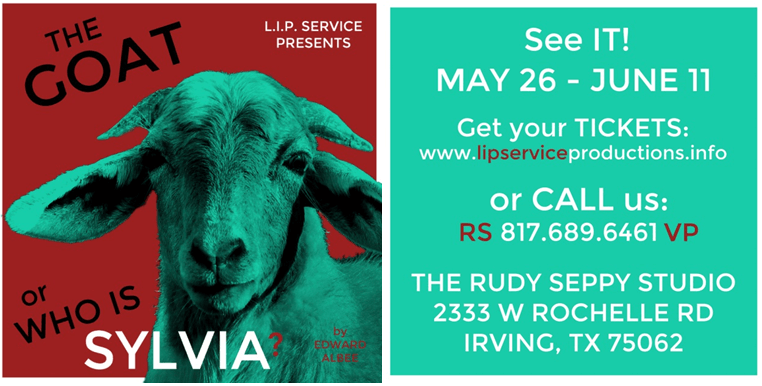 Tags: